Terry has been finish reading his first story book from kindy under the Oxford Reading Tree program. He will bring back home each of the story book once completed reading it at school. I'm not sure whether he really can recognise reading the words or because of reading it everyday and eventually he memorised all even without looking at it.
Here are all the pages of his first storybook - Who Is It?. It contains simple words.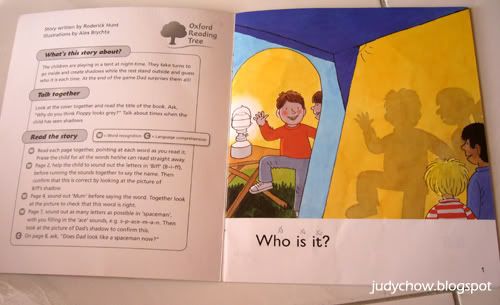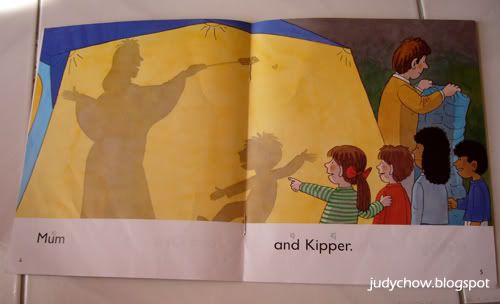 When I show him the book again and point out the different words separately, he not really can read it out. To improve his ability in recognising words, read and learn more new words, I digged out the Word card that I make way long ago to teach him read.
Each time I gave him 1 set of 10 new words. When he familiar with all and know how to read by himself, then I proceed with another set. So far as for now he can read and recognise up to 30+ single words. It is not that stress to teach him to read now as compare to last year when I wanted to start doing it. This 30+ words he actually learned it up in within a week time.
It was beyond my expected time for him to complete all. Words I introduced to him are those common words like we, see, like, car, up and etc..all are short words with up to 5 letters only.
Using flash card method to read words was actually inspired by
submerryn
. I'm so impress with Ethan's ability to read at very young age. I hope I'm not too late to teach him now and soon he can pick up any book and read it away.