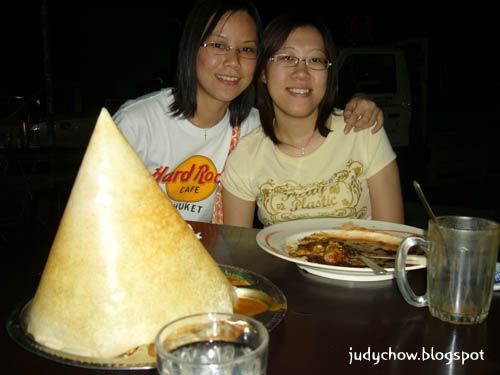 Took this few days ago when our cell group member having a simple
mamak
farewell with Chris.
Do we look alike in this photo? Yes? hehe...she is my sister, I mean Sis-in-Christ. One is the cheerful girl in our Gentle Cell Group, she is leaving us for good to pursue her plan on foster service (exchange program) in Wheaton, Chicago for 1 year time or may be longer.
We will going to miss her around in church and cell group, hopefully she able to cope with her new living there and enjoy her service at the new home. I think this is the first time she fly away far from home and for long time too. Chris, all the best to you and do take care when you are there (((hugss)))
Thats both of us the speckies there and Chris is on my left. Oh ya, that's
Roti Tisu
.