This Saturday is the beginning of month 8th in Chinese lunar calendar, down the month from this weekend onwards; we will get busy attending wedding dinner. This Sunday (20/9) is my dear church sister got married and Terry got the opportunity to be one of their page boy cum ring bearer during the wedding march at church.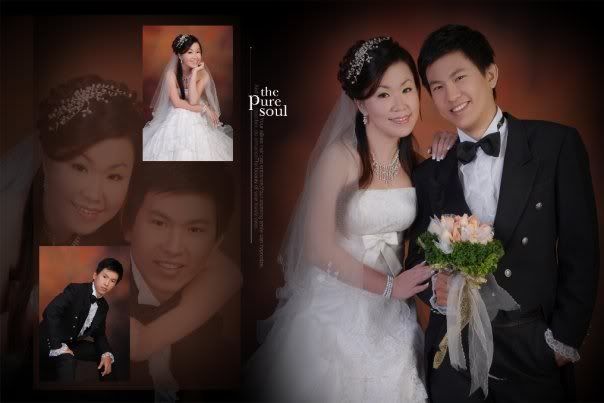 Here would like to send my heartily Congratulations to Bella & Kent, may God bless your marriage abundantly and may your life together filled with God's love more and more.
I known Bella & family very well for many years and her brother Andrew Tan is my primary classmate. Bella is a pianist in my church worship team, having a good voice and she also a capable event MC. She has followed her dad's footstep in learning on Chinese medication and she is now a certified Chinese medical doctor aka Sinseh. Her hubby also doing the same profession as her.
Shall see her happily, beautifully and gracefully walking down the church aisle on her wedding day. But, I'm very nervous now as my boy with another 2 pairs of page boys and flower girls take the lead of them walk down the red carpet. Will share more in next post about the page boy Terry.