A clean and fragrant bathroom always makes my shower moment a relaxing and enjoyable one. To maintain the bathroom cleanliness, scrubbing job couldn't be less but how to maintain all day long freshness with fragrant smell?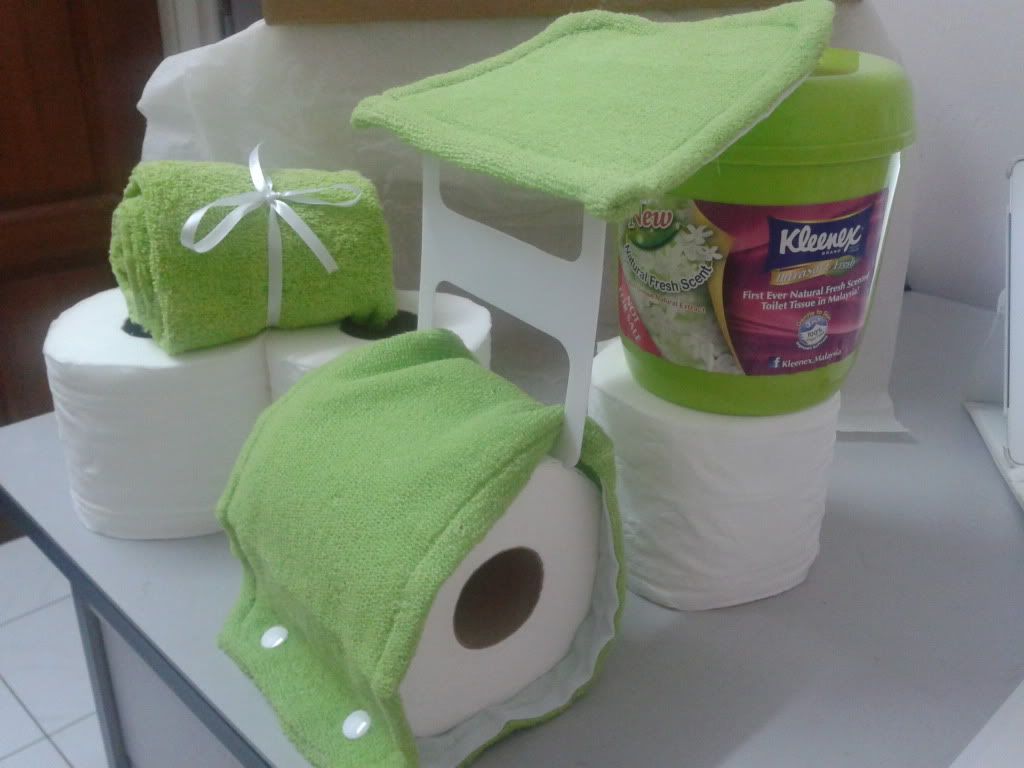 Not long ago, Kleenex brought me a "Sniff" package. Here is what I got in the box, towel, toilet roll holder for bathroom and desk and a few bath tissue rolls. This package is just so wonderful and my bathroom going to fill up something new.
Upon releasing the things from the box, the fragrance smell instantly filled up my room. I was thinking isn't it nice if this fresh fragrant scent linger in my bathroom all day long? This special fresh scent I figure out is comes from the rolls of Kleenex® Ultra Soft Fresh bath tissue!
Yay, I found the right thing now, I just need to placed Kleenex® Ultra Soft Fresh rolls in the bathroom to get the fragrant smell all day long! Whenever I walk pass the bathroom, this little extra freshness around will certainly put a smile on my face.
Kleenex® Ultra Soft Fresh bath tissue roll is the new and the first-in-Malaysia, that infused with a naturally fresh scent and embossed with subtle flower designs. The tissue is very soft and gentle to skin. Not only the paper is ultra soft; it is strong and more absorbent. Don't you think you want to try out this best bath tissue now? go grab it at your nearest hypermarket and start experience this new fragrant roll. It available in 10-roll and 20-roll packs, at a recommended retail price of RM17.95 and RM33.10 respectively.
So now you have a new fragrant roll, ever think of giving your beautiful bathroom a new makeover too? In conjunction with new product in town, currently Kleenex Malaysia is running
"Kleenex® Refresh Your Bathroom" contest
. How? very easy, submit to them your short story on why you'd love a bathroom makeover and you could stand a chance to win! Contest is running now will
30 Sept 2012
. So hurry before it ends!
The awesome Grand Prizes worth more than RM40,000 in total, consisting of a professional bathroom makeover worth RM10,000, a full year's supply of the brand new scented Kleenex® Ultra Soft Fresh bath tissues. Not only that, the 3 grand prize winners would win one full year's supply of the brand new scented Kleenex® Ultra Soft Fresh bath tissues plus a spread in Parenthood magazine.
Don't you think this quality bathroom tissue is great now? It cleans you and at the same time fragrant your surrounding. My experience with Kleenex® Ultra Soft Fresh is totally great and happy. Can't wait to share the extra rolls with my family and friends! Thank you Kleenex® for letting me to try this new product, you are definitely my all time favourite tissue brand.